ausstellungen | exhibitions
Current Exhibition
reflections of 55 years!

 

part I
RENATE ANGER | PATRICK GABLER | MANFRED HOLTFRERICH | FLORIAN HUBER | JAN KÖHNHOLDT | KLAUS KUMROW | CLEMENCIA LABIN | HEINRICH MODERSOHN | SABINE REHLICH | ELISABETH WAGNER | NOBUKO WATABIKI
10.03. – 28.04.2022
Opening:
Thursday, March 10, from 5 to 9 p.m. and
Sunday, March 13, from 12 to 5 p.m.
Galerie Renate Kammer celebrates its 55th anniversary this year with a three-part exhibition series.
In "part I" we focus on the contemporary. Young artistic positions are juxtaposed with those of established artists, and the works of long-standing artists, who are also commemorated in this exhibition, demonstrate their contemporary qualities. The works range from expressive watercolors and large-format paintings to textile objects and massive steel sculptures.
We are looking forward to your visit!
opening hours:
tuesday to friday from 12 pm to 6 pm
(please bring your FFP2-mask)
galerie shop | gallery shop
Art & Publications
OUT NOW: Buying Art Online
In addition to works by our established gallery artists, we also offer art from a number of other contemporary positions. The stock in our newly established online store is constantly expanding, feel free to follow the link below and explore.
If you find works on our pages you would like to have more background information about, please do not hesitate to contact us via our mail address mail@galerierenatekammer.de or by phone +49 40 23 26 51.
We are pleased to help you.
Possible payment methods:
Publications
We self-publish catalogues for our exhibitions as a distinctive series. These offer an insight into the work of the artists as well as into the associated exhibitions on both a textual and a visual level.
In addition, we offer various artists' books, special editions and individual catalogues from other publishers.
Please feel free to browse through our selection!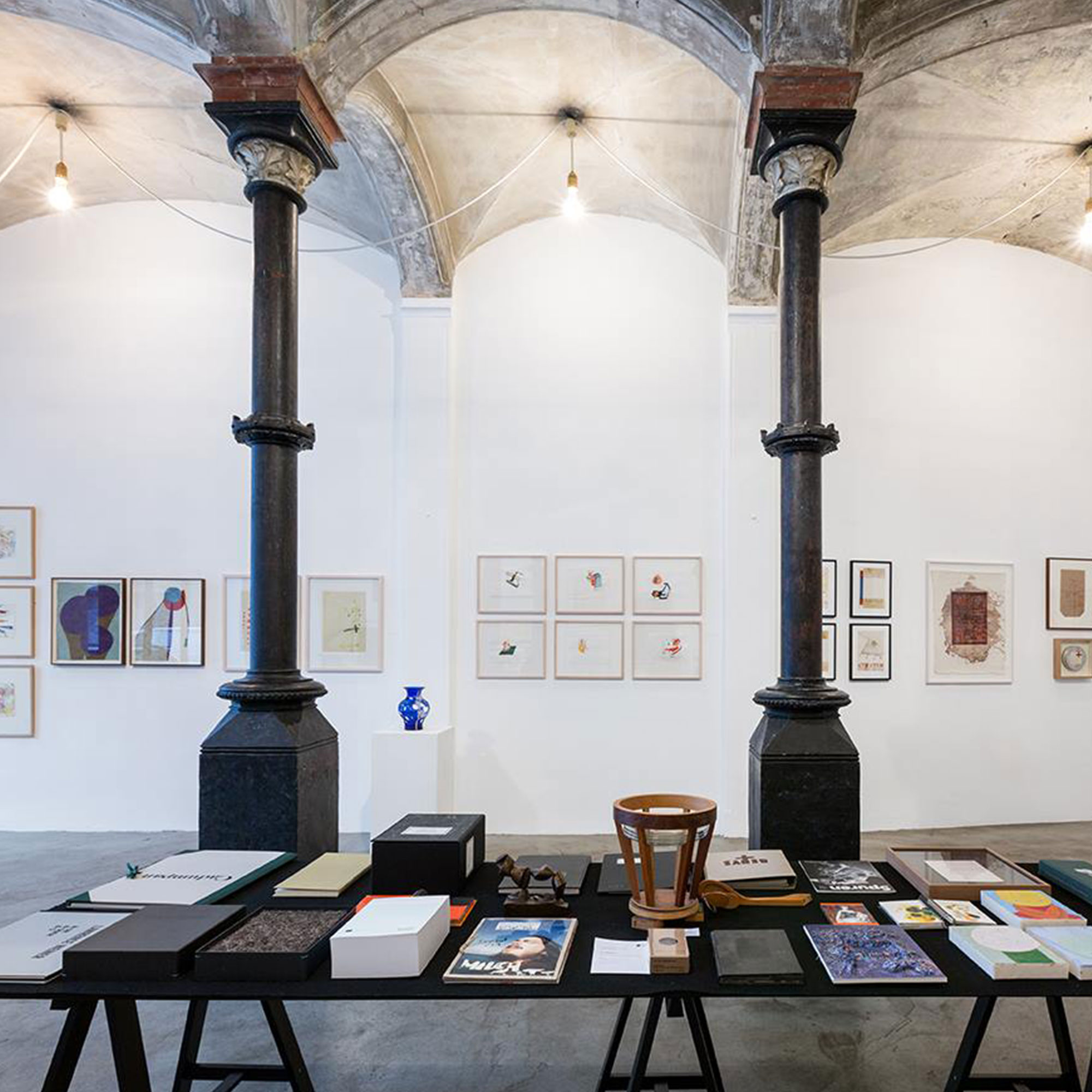 ausstellungen | exhibitions
Our Exhibitions
Galerie Renate Kammer has been presenting high-quality exhibitions and unique collections since 1966. In our archive you will find an overview of past exhibitions.
kontakt | contact
Contact
You will find the gallery near the Hamburg main station. We would be pleased to welcome you.
über die galerie | about the gallery
Contemporary Art and Architecture
The gallery has been showing contemporary art since 1966. In the beginning, its main focus was on Fluxus art, Pop Art and the concrete art of the 1990s. Since 1993, temporary exhibitions with references to international architecture, conceptual art and other contemporary trends have been added.
In addition to exhibitions of contemporary art, Galerie Renate Kammer has been working for decades in the art trade, publishing catalogues and editions, placing artists and architects for building projects, advising on building up a collection and helping with contacts to auction houses.
Gallery owner: Renate Kammer
galerie news | gallery news
Newsletter
At the moment our newsletter is only available in German.